My Resource Library
Click on the My Resource Library image above to access our electronic library for products and ideas!
Learn More
Featured Products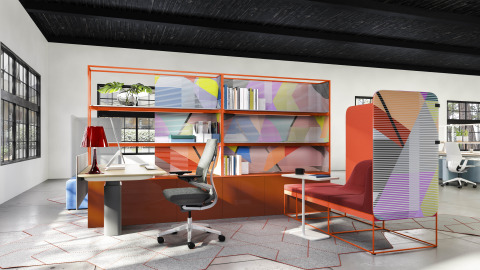 Mackinac
Mackinac by Steelcase re-envisions the workplace and helps people move, think and feel better by supporting the range of activities leaders and their teams do throughout the day — all in a compact footprint.
Learn more about Mackinac

SnapCab Pods
SnapCab Pods from Steelcase are stand-alone office pods that are simple to install, easy to relocate and offer plenty of room to spread out and tackle the task ahead.
Learn more about SnapCab Pods